Home of The Two Inspector Home Inspection
Finally .........True Peace of Mind
You are Investing a Large Amount of Money in a Real Estate Transaction, and a Home Inspection is a Big Part of Your Decision on That Purchase.

Precision Home Inspection of America's Outstanding Reputation Has Been Built on Credibility, Expertise, Reliability, Honesty, Experience, and Being Highly Skilled at What We Do.

Please Take the Time to View Our Videos and Read Through Our Home Page. You Will Be Glad You Did!

Items Exclusive to Our Home Inspection
:
Inspections Completed by

Two (2) Expert

Inspectors With Exemplary Credentials and Expertise (Click Here)


(From left to right)


Hank Jaworowski

- NY State Licensed Home Inspector and Instructor, 25 Years Experience in Home Remodeling, Certified Master Inspector
Isabel Sousa - NY State Licensed Home Inspector
Lee Jaworowski - NY State Licensed Professional Engineer Since 1979 and Home Inspector, Certified Master Inspector
Eric Jaworowski - NY State Licensed Home Inspector, Certified Master Inspector




Recognized Industry Leader Newsday Consultant on Home Inspections (See Below)
Superior Inspection Report Including
APPROXIMATE REPAIR AND REPLACEMENT COSTS
and Diagrammed Pictures. Knowledge of These Potential Costs Allows You to Decide if You Want to Proceed With the Purchase
(Click Here)
Thermal Imaging Included With Every Home Inspection. With This Technology We Can Detect Concealed Water Penetrations and Concealed Wiring Shorts or Overloading
(Click Here)
As Part of Our Inspection We Determine if Asbestos, Mold or Lead Piping are Present. Testing is Available.

(Click Here)
Better Business Bureau Accredited Business with an A Rating
22 Days After Closing
Home

Inspection Warranty,
Main Sewer and Water Lines Warranty and Termite Warranty, We Carry Errors and Omissions Insurance

(Click Here)
1 Year Membership in "The Homeowners Network" - Home Owner Advice, Discounts On Materials, and Contractor Recommendations (Click Here)
2 Fantastic

Resource Books Included With Inspection: Book 1 Home Systems/Maintenance, Book 2 How To Hire People to Work on Your Home
(Click Here)
Recall Chek on All Appliances, You Will Know If Appliances in Your Home Have Alerts or Recalls That Could Possibly Cause Fires or Flooding of Your Home (Click Here)
Unlimited Consultation,
"We Are Your Personal Building Consultant for Life"
Additional Services
Environmental Testing (Asbestos, Mold, Lead) Through a State Certified Laboratory

(Click Here)
Click on any town below and see the inspections we have done in that area!
Because of our outstanding home inspection service and reputation Newsday approached Precision Home Inspection of America about doing a story on home inspections. Reporter Stephanie Koithan followed us through a home inspection and highlighted us in:
"What You Need to Know: Home Inspections"
that appeared August 16, 2012.
Take This Quick Quiz. It is Fast and Easy!
True or False? Since all home inspectors are licensed, they must all complete the same inspection so I should find the lowest price and use them?
Thue or False? All home inspectors do the same inspection and produce the same type of report?
True or False? All home inspectors have the same expertise and experience?
True or False? All home inspectors back up their inspections with warranties and errors and omissions insurance?
True or False? The most important aspect of a home inspection is the thoroughness of the inspection and report?
.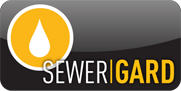 Click Here To Schedule Your Inspection
Our Pledge to You -
"We dedicate 100% of our time and energy delivering First-Class service to you, our customer.
Our philosophy about real estate is simple. We put ourselves in your shoes, treat you like family and treat your money like it was our money. The greatest compliment we can receive is a referral from you to a friend or family member.
Our goal....... is to become Your personal building consultant for life!"