Home of The Two Inspector Home Inspection
Finally .........True Peace of Mind
You Expect More From The Industry Leader in Home Inspections in the Long Island/NYC Area and We Give You More ..... Much More ..... See Why More People (See Towns Below for Completed Inspections) Chose Our Services Than Any Other.
Items Exclusive to Our Home Inspection
:
Additional Services

We do more inspections that ANYONE you will find. Why?

The reason is very simple we give you a BETTER INSPECTION, BETTER REPORT, BETTER WARRANTIES, APPLIANCE RECALLS, BOOKS, MEMBERSHIPS, THERMOGRAPHY,

2

EXPERT INSPECTORS ETC. ETC.

Everybody says the same thing so how can you determine who really will give you the highest quality inspection service? A proven track record that is how. We started posting addresses and dates of inspections we have completed since 2010.

Does any other Inspector or company do this? Answer is NO! Why????????
Click on any town below and see the inspections we have done in that area!
.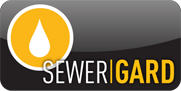 Click Here To Schedule Your Inspection

(From left to right)
Hank Jaworowski - NY State Licensed Home Inspector and Instructor, Certified Master Inspector NACHI
Isabel Sousa - NY State Licensed Home Inspector
Lee Jaworowski - NY State Licensed Professional Engineer and Home Inspector, Certified Master Inspector NACHI
Eric Jaworowski - NY State Licensed Home Inspector, Certified Master Inspector, NACHI


Our Pledge to You -
"We dedicate 100% of our time and energy delivering First-Class service to you, our customer.
Our philosophy about real estate is simple. We put ourselves in your shoes, treat you like family and treat your money like it was our money. The greatest compliment we can receive is a referral from you to a friend or family member.
Our goal....... is to become Your personal building consultant for life!"
Because of our outstanding home inspection service and reputation Newsday approached Precision Home Inspection of America about doing a story on home inspections. Reporter Stephanie Koithan followed us through a home inspection and highlighted us in:
"What You Need to Know: Home Inspections"
that appeared August 16, 2012.

Click here to view



If you are looking for an Independent Home Inspection Company to perform your Long Island Home Inspection and/or New York City Home Inspection, an inspection company that will look out for you ........200% ....... go no further and schedule your inspection on line immediately or call us now at
631-360-7722!

Click Here To Schedule Your Inspection